Top 10 Reasons why you should choose Kip McGrath education centre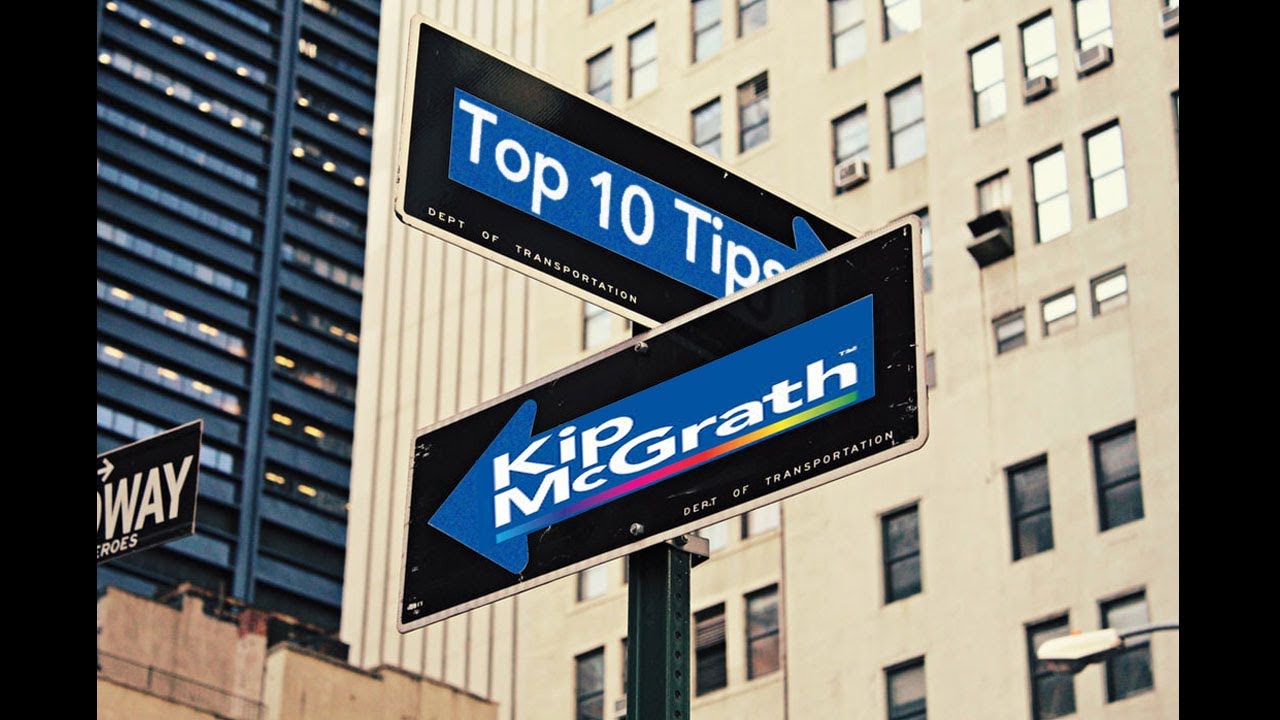 What are the 10 Tell-tale signs that may indicate my child is struggling at school?
School grades are falling behind.

Has lost interest in learning and schoolwork in general.

Low self-esteem by child saying "I'm dumb!", "I'm no good at math!" "I just don't get it!"

Homework time is a struggle – child is not keen to do homework tasks anymore.

Comments from class teacher that the child is not working towards their full potential.

Plays the role of "It's cool to be a fool".

Becomes stressed or anxious during assessment time like tests or exams.

Behind in their milestones for the year level. For example, still counting on fingers at year 5 level.

May show physical signs like tummy ache, headaches or fatigue.

May display behavioural changes like withdrawing from usual activities, mood swings, aggression or lack of concentration.
How can we help your child?
Fill in the "gaps" or "holes" in your child's learning

Improve your child's grades

Raise your child's self esteem

Deliver the learning material to suit your child's learning style

Set a foundation for future achievement and success

Believe in your child so that they can succeed

Provide a positive learning environment for your child so that they do not feel stressed or anxious

Offer individualised attention by a qualified, caring tutor

Create a love for learning so that your child is confident & happy
What happens during the free assessment?
At this meeting which is about 20 – 30 minutes of duration, we:
Carry out a

comprehensive needs assessment.

Discuss assessment results in

a language you understand.

Inform you about your

child's dominant learning style

and how it affects their learning.

Recommend a

follow-up action

to get your child up to speed if there are gaps in their learning.

Plan an

individualised program

for your child that targets their specific needs.

Establish your expectations of your child and

set relevant, measurable goals.

Clarify any

issues /questions raised

by you.

Indicate to you at the assessment an

approximate time

it would take for your child to catch up.

Place the child in a

convenient time and day

for tutoring.

Wish you all the best

if you do not want to wish to enrol your child immediately.
As we are an affiliate of the Australian Tutoring Association, we are bound to employ only qualified and registered teachers. Therefore, our teachers are experts in the different learning styles and teaching strategies. They are compassionate and try to develop a trusting relationship with the child so that the child feels comfortable to ask for help. Our tutors go the extra mile in developing individual programs for the child to target their specific learning needs. Although your child comes in for help with their math, English or reading, our teachers help them build their confidence so that they are happy and enjoy learning.
Monday 3:30 PM - 4:50 PM 5:00 PM - 7:00 PM Tuesday 3:30 PM - 4:50 PM 5:00 PM - 7:00 PM Wednesday 3:30 PM - 4:50 PM 5:00 PM - 7:00 PM Thursday 3:30 PM - 4:50 PM 5:00 PM - 7:00 PM Friday 3:30 PM - 4:50 PM 5:00 PM - 7:00 PM Saturday 9:00 AM - 10:20 AM 10:30 AM - 11:50 AM
Why is Kip McGrath Tuition your best investment?
We have a proven system that has extended to over 600 tuition centres world-wide.

Our tuition materials are for today's kids using the latest technology.

We provide a FREE ASSESSMENT where we identify the learning needs of your child and design a learning program that targets your child's specific strengths and weaknesses.

Our centres are professionally equipped, that are staffed by compassionate tutors.

Detailed feedback after each lesson that gives you peace of mind.required police clearance checks..

Detailed feedback after each lesson that gives you peace of mind

Our lessons are of 80 minutes duration and activities are of 10 -15 minutes duration that are rotated around teacher-based, written texts and computer exercises so that your child is never bored or tired.

We build up your child's self-esteem so that they become happy and confident students.

We work with your child's specific learning style and cater for their individual learning needs.

At Kip McGrath we not only catch up, we also keep up or get ahead with your child's learning.
Reading (Sound Words, Sight Words, Phonemics, Spelling, Comprehension)

English (Reading, Higher Order Comprehension Skills, Spelling, Grammar, Written Expression)

Mathematics (Catch-up from Prep – Yr8)

Mathematics (Support with School-work from Y7 – Y12 – Maths A, B and C)

Little Learners (school readiness program)

Essay Writing (for gifted learners and high school students)

Scholarship Preparation (Intelligence Skills, Reading, Extension Maths and Writing Tasks)
Tuition sessions are of 80 minute duration and tuition fee is $63 payable weekly, fortnightly or monthly. You are not locked into a contract. Two weeks' notice of termination is required.
Contact us for free assessment +61 435 784 775 or click the button below.